Best Resources For Narrators & Voiceover Artists

Pozzy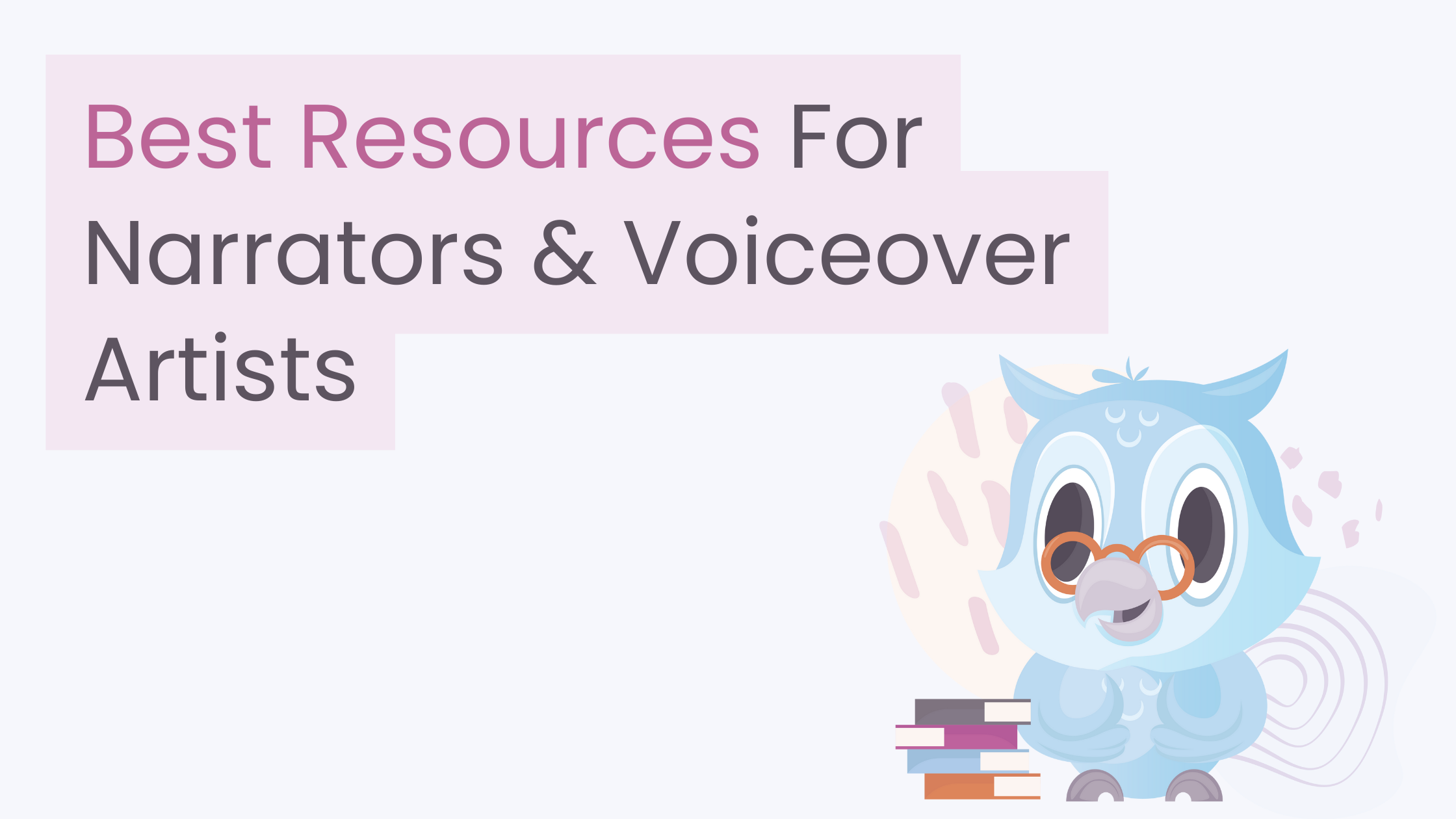 Are you on the hunt for the latest industry news and happenings? Look no further than these amazing resources!
Abaton Calendar - Global Events for Voice Artists
The Abaton Calendar is a valuable tool designed by and for voice talent, aiming to facilitate the formation of genuine connections and the establishment of both professional and personal relationships.
The Abaton Calendar's claim to fame lies in its meticulously curated collection of all the relevant industry events that voice artists need to keep an eye on. If you're a networking enthusiast, this website is a must-have in your arsenal!
Narrators Roadmap
Created by Karen Commins, Narrators Roadmap is a go-to resource for audiobook narrators, providing valuable information, helpful articles, and a supportive community.
With comprehensive resources for newcomers and a collection of helpful links, this blog is a must-visit for both aspiring and experienced narrators.
Audiofile Magazine
AudioFile is the perfect resource for exceptional audiobook recommendations.
With unbiased reviews covering a wide range of genres, their focus is on top-notch performances and captivating listening experiences. You can explore their platform for interviews with authors and narrators, as well as behind-the-scenes insights.
Audio Publishers Association
Established in 1986, the Audio Publishers Association (APA) is a non-profit trade association dedicated to advancing the shared business interests of audio publishers.
Comprised of audio publishing companies, suppliers, distributors, and retailers, the APA represents the diverse ecosystem of audiobooks and related spoken word products.
Their key areas of focus are education, events, networking and advocating for high-quality production values and standards.
Furthermore, we take immense pride in being active members and sponsors of the APA!
Narratorlist
This website acts as a platform for indie publishers, rights holders, and production personnel in the audiobook industry to connect and collaborate.
Whether you're an indie publisher looking for narrators or other professionals like audio engineers and cover designers, this website is the go-to resource for finding the right talent for your audiobook project.
Voices
Voices.com has upped the game in the voiceover industry with its cutting-edge online marketplace.
It serves as a dynamic platform where businesses can effortlessly find, hire, and compensate voice actors without the traditional intermediaries like talent agents.
By connecting voice actors directly with those in need of their services, they provide a seamless experience that empowers both parties.
Pozotron Help Center
For those who frequently use Pozotron Studio, don't forget to save our Help Center in your bookmarks!
Our extensive collection of resources can enhance your productivity and streamline your workflow, making your experience with Pozotron Studio even more efficient. Additionally, don't miss out on our informative YouTube videos that can teach you even more about our platform.
Share Your Favorite Resource
Have any other industry gems to share?
Feel free to drop us a line at hello@pozotron.com and share your favorite industry resource with us! We love discovering new and exciting tools to add to our list.